If you are looking for garage doors you can look out for two major designs i.e. tilt-up doors and sectional roll-up doors. The sectional roll-up doors are a bit expensive than the tilt-up doors.
The tilt-up doors are of a single panel material, when you open the door, you simply have to pull it out and pivot it up to slide it along the roof of your garage. Sectional roll-up doors are of a number of horizontal sections in which each section is hinged or attached to the next section. This gives the door a certain degree of flexibility. The door will be mounted on rollers and to open it, you simply have to lift the door and it will roll into placing it along the roof of your garage. The sectional roll-up doors take less room as you don't have to pull the door out.
Img src=qualitygaragedoororlando.com
Garage doors are primarily made from wood or steel. Wood is cheaper and comes in more attractive option. But wooden doors can easily get damaged by the weather than the steel doors. Steel garage doors can be an expensive one but will give you more benefits than the wooden garage doors. Before selecting a steel door check that it has been properly prepared to prevent getting rust. Garage doors made up of aluminum or fiberglass are occasionally found. Both these materials are less expensive but are less strong than steel. These materials cannot withstand the wear and tear that the garage door faces.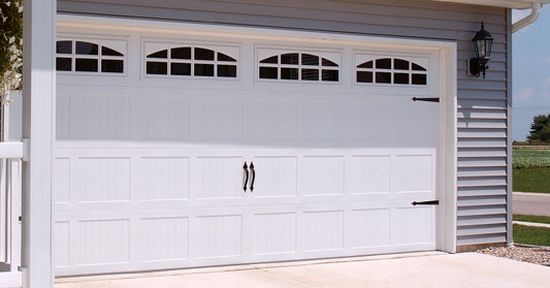 Img src=sperodoor.com
Your garage door needs periodic maintenance
to keep it working smoothly and making it look beautiful as the rest of your house. Your garage door should be washed regularly no matter what material your garage door is made up of. The wooden garage doors should be painted on a yearly basis to ensure it stays protected. The steel garage doors should be polished with car wax on a yearly basis as to maintain its shine. To maintain the mechanical parts of the garage doors, you should lubricate all moving parts with motor oil.